Meet Mara
Mara is a student at Herbert Hoover High School who is starting her second year in the Kanawha County School's Virtual Program. While attending school, she was experiencing a great deal of anxiety. After learning about this program, she knew she needed to give it a try. When asked about her experience in the program she claims, "it was the best decision I have ever made!"
Mara attributes her success to having self discipline and determination to succeed. Upon completion of her senior year, Mara plans to attend BridgeValley Community and Technical College for paralegal studies to begin her journey towards a law degree.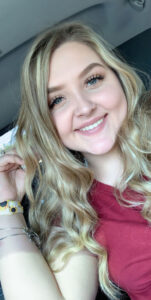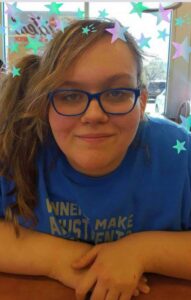 Meet Hannah
Hannah joined Kanawha County's Virtual Program at the beginning of her freshman year of high school after being homeschooled the year prior. Since then, Hannah has flourished, finding great success. Hannah's mom Miranda says, "Hannah loves the program. It was exactly what she needed!" Since joining the program, she has overcome her anxiety towards school and attributes that to the help and encouragement from the KCS Virtual Program staff and her teachers.
Outside of school, Hannah is involved in serving meals at Manna Meal and handing out loaves of bread and gallons of milk to her community through her church. Hannah also enjoys reading to children at her local library, making birthday boxes for children in the foster care system, and serving Christmas and Thanksgiving dinners to the less fortunate.  Hannah plans to join the Culinary Arts program at Carver Career Center her junior and senior year in conjunction with the Kanawha County Schools Virtual Program.